Kew Aesthetics
Offering expert, tailored facial aesthetic treatments for men and women.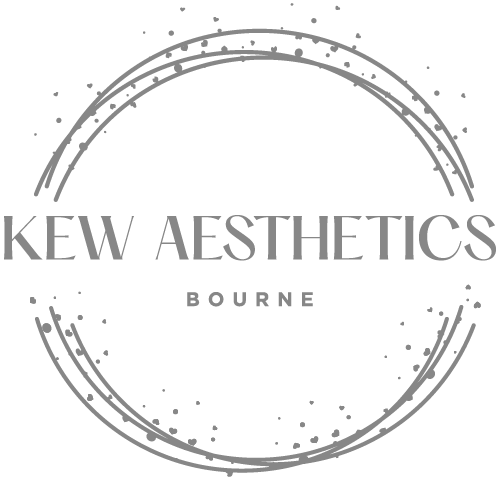 Nurse-Led Facial Aesthetics in Bourne Lincolnshire
Kew Aesthetics is a medically-led facial aesthetics clinic in Bourne Lincolnshire, offering expert, tailored facial beauty treatments for men and women. Owned and managed by Nurse Kerry Watson, a highly experienced, registered aesthetic nurse practitioner. We provide anti-wrinkle treatments, dermal fillers, lip enhancement, and chemical face peels across Bourne, Stamford, and the surrounding area.
Here at Kew Aesthetics, we pride ourselves on getting to know our patients and understanding their unique needs and goals. We'll work with you to create a treatment plan that we believe will give you the best possible results, even if it's not what you initially had in mind. You can trust us for honest, ethical advice and amazing results.
Professional Treatments
All our aesthetic procedures are performed by Nurse Kerry Watson, who will find the perfect solution for all your skincare needs.
With over a decade of nursing experience and training from top medical injectors and skin care specialists, Nurse Kerry has the expertise to provide natural-looking results that will improve your appearance and help you achieve your aesthetic goals. So whether you're looking for lip fillers, antiwrinkle injections, or treatment for a skin condition, Nurse Kerry Watson can help you achieve the beautiful, healthy skin you've always wanted.
Experts in advanced facial aesthetics that leaves you feeling as good as you look
We understand that everyone's skin is different, so we offer a range of specialist skin treatments to help our patients with concerns such as acne, rosacea, pigmentation, and ageing. We want you to feel confident in your own skin, no matter what your concern may be.
At Kew Aesthetics, Nurse Kerry Watson provides the highest quality wrinkle-relaxing injections, dermal fillers, and advanced skincare treatments to help you look great and feel amazing.
Non-surgical facial aesthetics treatment
Honest, transparent advice
Highly experienced and professional team
Advanced facial skills • The right treatments for YOU
The right treatments for YOU
Our Treatments
At Kew Aesthetics, we are passionate about enhancing your natural beauty with the highest quality bespoke treatments administered by medical professionals.
Beauty Treatments Now Available
Book Your Appointment
Contact us to book your full consultation to discuss any questions you have and options for treatments